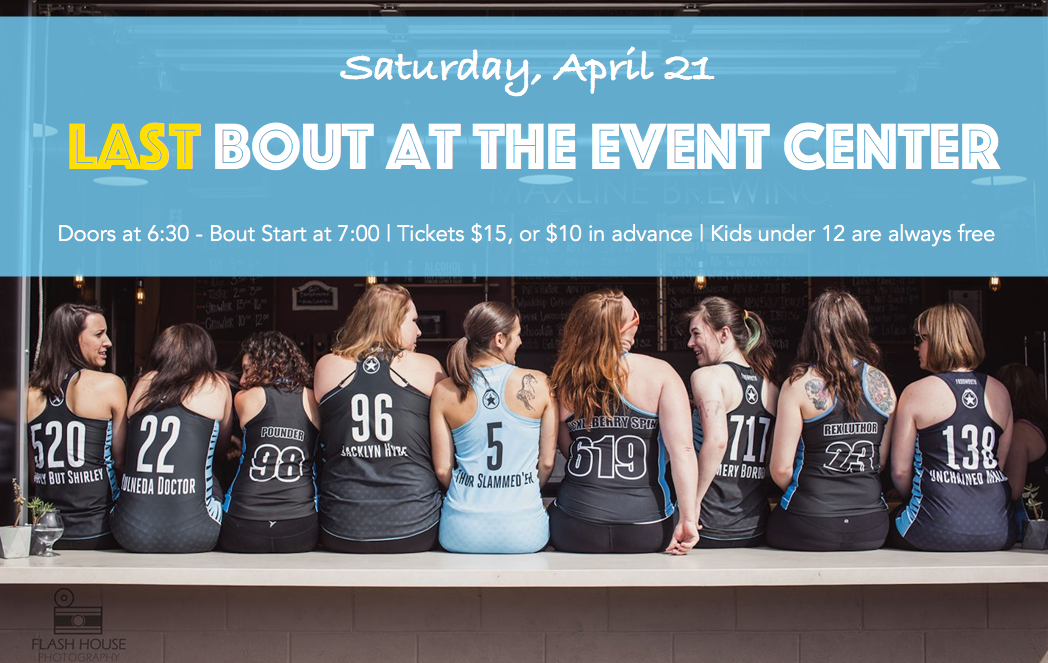 April 21: FoCo Brew Crew vs. Boulder County Bombers
Join us for our very last bout at The Events Center and help us secure a new venue!
On the track: FoCo Roller Derby Brew Crew vs. Boulder County Bombers. It's sure to be a high energy bout with a lot of action.
Doors are at 6:30 PM. First whistle at 7:00 PM
Ticket Prices:
General admission at the door: $15
General admission, advance purchase (ends at midnight the night before the event): $10
Students with a valid ID, military personnel and seniors: $10
Kids under 12: FREE!
Our events are always family friendly. The Event Center offers concessions and there's plenty of space to let the kids run amok, make friends, and meet their favorite derby skaters. Come cheer on your local derby crew, support our league by purchasing the most delicious treats at our bake sale table (yum!), buy FoCo Derby gear and have fun. We can't wait to see you!