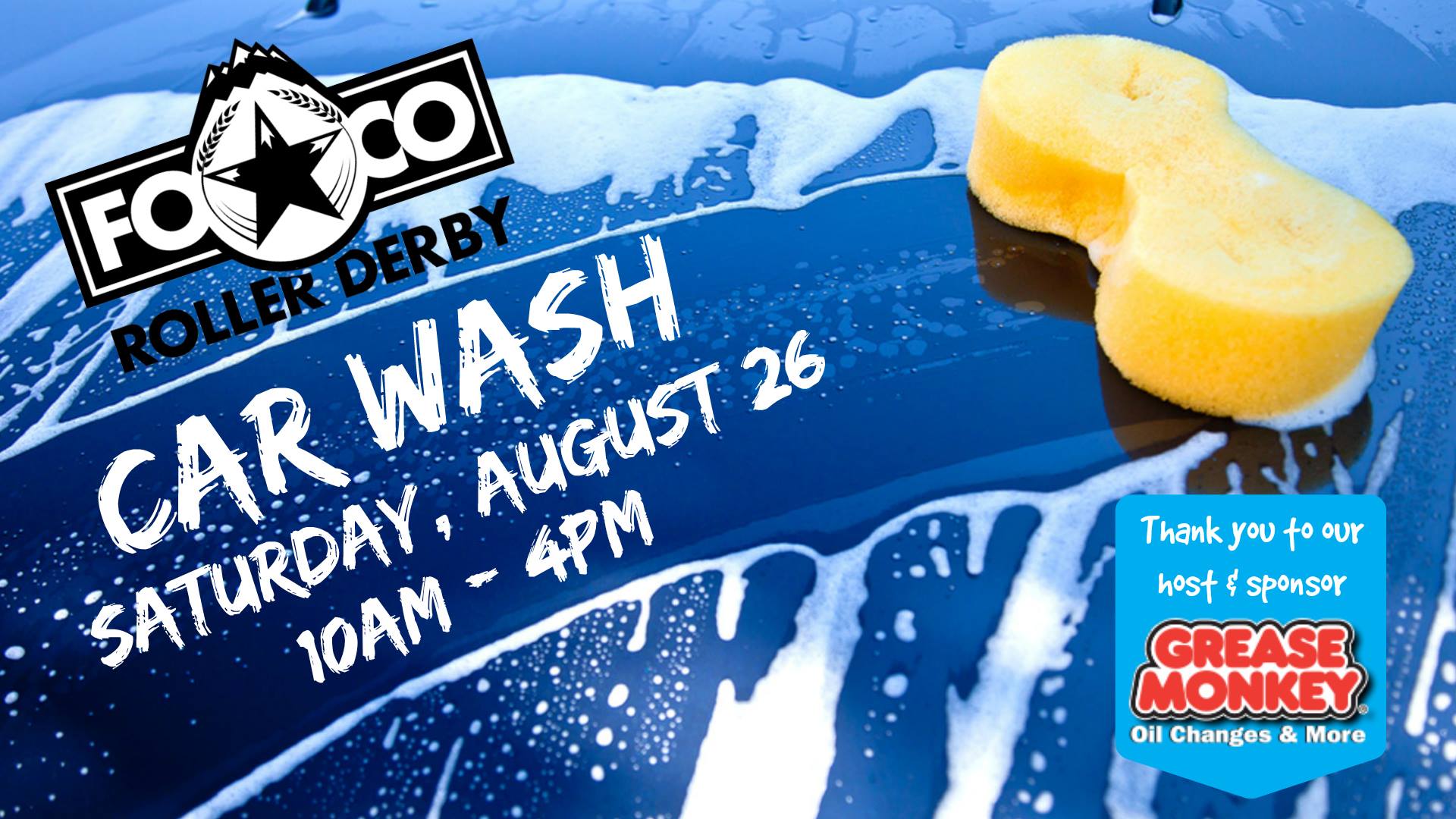 8-26: Car Wash Fundraiser!
Come and let the members of FoCo wash your car and have some fun with us! This fundraiser will help our league fund upcoming events and travel for competition.
FoCo Roller Derby is a skater-owned & operated 501(c)3 non-profit organization that seeks to be a catalyst for improving self-confidence, health, well-being, leadership, life skills, and community.
Time: 10 AM – 4 PM
Location

Grease Monkey – Fort Collins #591
1036 Oakridge Dr, Fort Collins, Colorado 80525
Directions >